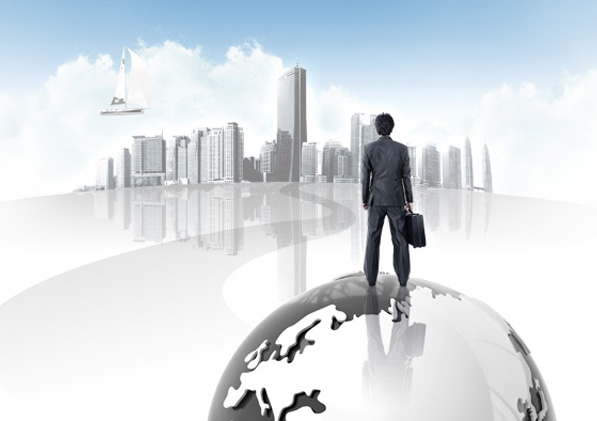 Emotional Alignment with Your Vision…
In this business, you will go through a whole range of emotions. This is normal. When you're starting out, you will experience positive emotions like enthusiasm, excitement, and empowerment, but also negative emotions like anxiety, frustration and disappointment. The key is to know what you're feeling, and when you know you're feeling negative emotions deliberately to move up the emotional scale to more positive emotions. The reason this is important is that creation of what you desire – clients, income, success, fulfilling relationships, joy, freedom etc – depends on you being in positive emotional alignment with that desire. In fact, when you are in negative emotional states, you are resisting what you desire, and when you consciously hold yourself in positive emotional states, you are putting yourself in a place of allowing it into your experience.
In this way, you do in fact create your own reality. You create your own reality even if you do not understand you're doing so – then you're merely creating by default. But when you're consciously aware of your thoughts and deliberately putting yourself in positive alignment with what you want to achieve, then you become the deliberate creator of your vision and life experience. The principle at work here is called the Law of Attraction. We attract whatever we are predominantly putting our thoughts and attention on.
If we desire something and consistently put our attention on it with positive thoughts and a positive emotional state, we are attracting it into our experience. However, if we desire something that we currently do not have, and put our attention on the fact that we do not have it, with a consequent negative emotional state, we then attract more of that experience of not having it. In the same way, if we are predominantly thinking about what we do not want – rejection, no clients, doubt, depression, poverty, bankruptcy etc – that is what we will tend to attract! The rich get richer because they THINK rich. The "Above the Line/Below the Line" principle is a very powerful one in this context.
You are operating above the line when you take responsibility for your emotional states, and put your mind and attention on what you want to create or experience, remaining in a positive, 'receiving' mode. Your emotions will tell you when you're falling below the line, and attracting what you do not want, because you'll begin to feel negative about how things are going. When you change what you think about, you change the chemicals that flow through your body and alter the positive and negative balance of ions.
This changes the charge level in the cells, which changes the magnetic field around you, which in turn is reflected in your emotional state. This process allows you to take charge of yourself and your success by deliberately reaching back up the emotional scale, one emotion at a time, to the positive emotional states that recharge your cells with positive energy, because they are aligned with your true desires. Joy/Freedom Knowledge/Certainty Empowerment Passion Belief Excitement Enthusiasm Appreciation Positive Expectation Optimism/Hopefulness Pessimism/Anxiety Frustration/Irritation Overwhelm/Tension Disappointment Doubt/Uncertainty Blame Anger/Resentment Envy/Jealousy Guilt/Unworthiness Depression/Despair EMOTIONAL STATES OF SUCCESS EMOTIONAL STATES OF STRUGGLE So the degree to which you feel all the 'above the line' emotions and expect good things to flow to you, this indicates your state of allowing the Law of Attraction to work for you.
And to the degree you feel all the 'below the line' emotions and do not expect good things to flow to you, this indicates your state of resistance. The trick is to release your resistant thoughts and move toward a state of allowing. You can do this by just giving more and more attention to 'above the line' thoughts and your desires. As you continually practice these thoughts, they become part of you – a practiced thought becomes a belief. And the more you practice your beliefs, the more powerfully they will be played out in your experience. The process by which we can do this is laid out below. Think > See > Speak > Manifest … Dream > Goals > Plan > Action …
This is how the process of life works … it's how you make your life and business work for you… Belief doesn't come until you work it through … You really are the creator of Setting your future… Action's Life Goals and Dream Builder Process = idealize—> visualize—> verbalize —> materialize your life …!
And you're doing it whether you know it or not … So you might as well do it INTENTIONALLY! 1. Idealization/Dream … think about and then describe to yourself your most ideal life. What does it mean to you to be the best that you can be? What is the grandest version of the greatest vision you ever had about yourself? What is your perfect relationship/health/home/ business/bank balance/destiny? What are your true goals in life? Shoot for the stars (at least you'll then hit the moon!).
What for you is a life well lived? What do you want people to say at your funeral? Remember, you haven't chosen to receive till you have clarified your Goals. 2. Visualization/Goals … invest just 5 minutes each morning and 5 in the evening with your eyes closed visualizing your goals and everything you have dreamt about in your mind … do this as if it's already real …
Make it as specific as you can … Buy a large pile of magazines, several large sheets of card, scissors and glue, and cut out words, pictures, events, places and things that appeal to you, give form to your dreams and goals, create a collage of them (a Dream Chart) … Free yourself to just Imagine …! Seeing IS believing …! 3. Verbalization/Plan … Now speak your truth … Voice your dreams and goals to loved ones, friends, colleagues … write it down … write down your Plan … the written plan is not as important as the process of planning … it brings clarity to your dream and reality to your goals … it builds momentum, emotion, commitment … would You invest in your plan?
… Plans —> systemize —> success … Include to plan for an Identity shift … conscious decision what new identity do I want that will align with these goals and dreams … Make a list of 21 "I AM" statements about YOU – that is, your future self. Describe traits you want to build on and will need in order to become the person you want to BEcome, in order to DO the things you need to do, in order to HAVE and experience all the things you dream of … State these out aloud to yourself every day … And make your Plan do-able … 4. Materialization/Action … Make a decision … 'Do' the Plan … it takes serious work … 'Do' whatever it takes …
Choose every day that what you dream of is yours, and when you truly believe it, you will attract it … Belief precedes reality … be careful not to find yourself 'wanting' you had it, as wanting just states that you lack it … and then you'll attract the lack of it. You can't chase success, find it, or buy it … you will attract it if you believe it is yours … take that belief into what you're DOing every day. Who you are, who you believe you are, and who you are willing to accept you are, is who shows up, and that determines what shows up. Go about DOing as one who is happy with who you are and what you have, while at the same time being eager for more, with confidence and optimistic anticipation, and no feelings of doubt, impatience or unworthiness hindering the materialization of it.
To Know and not to do is not to know …