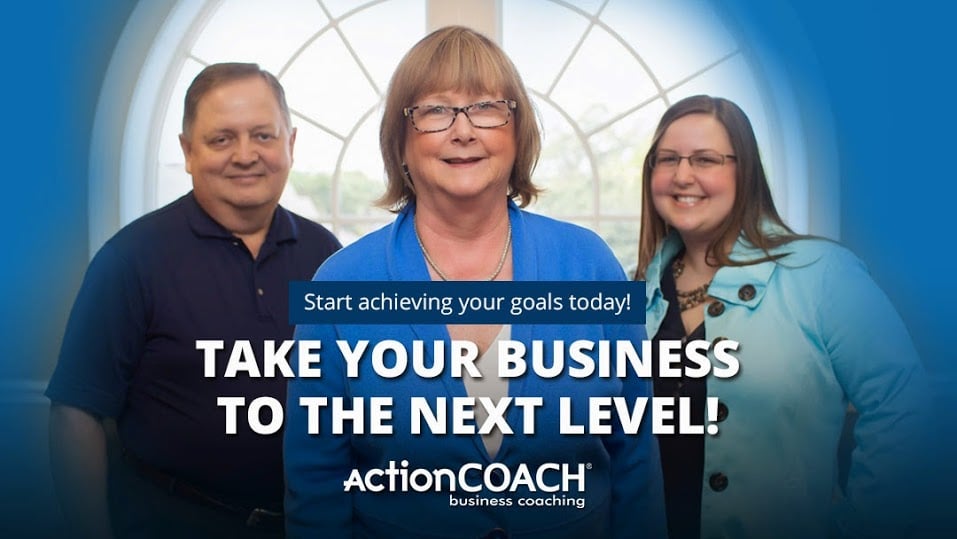 Barb Kyes: It's really interesting when people ask me how I ever became a business coach, I never thought I'd be who I am today.I was born and raised in a small town called Ottumwa Pennsylvania, and early in my life I made some decisions that weren't such great decisions. Through those challenges I've really learned to be a better person and also help others be better people. At one point I literally worked in a factory and then went on to go back to nursing school. My most favorite place to work was with mentally ill people on the street in Pittsburgh, in the hill district. Working with these people really helped me understand that I was interested in finding a way to  work with people on a deeper level.
My husband and I met in the medical field. That ended, and we needed a way to stay in our favorite area of Florida. So we looked at some business opportunities, and one of them was ActionCOACH, that was an opportunity for us to work together as a couple but also bring our daughter into the business, and have a wonderful time together. 
What most attracted me to ActionCOACH was the culture. People will choose culture over money anytime. The culture of the company is what really keeps peoples engaged. Of the fourteen points of culture of ActionCOACH, there are five that are the most important to me: 
Number one is integrity, what that means for me is I speak the truth. Clients say that I don't candy coat what I say, and that's what I consider integrity.
Education is number two. I've always been a continuous learner. How could you be a great coach if you don't keep up with the trends? 
Fun's number three, if it isn't fun it won't get done!
Number four is gratitude, I am so grateful that we found ActionCOACH and I get to incorporate all the culture and the systems and the knowledge into my everyday life and help my clients with that. My favorite one is abundance it's really important  for me, I have been so blessed and rewarded. ActionCOACH's vision is world abundance through business education, and I get to do that every day with clients, it's awesome! The best part of being an ActionCOACH is hearing things like this.
Client 1: We've been with ActionCOACH now or all of 2015. We've been up every single month…
Client 2: It's unbelievable, and it's helping tremendously..
Client 3: Today, I think we're more focused on, figuring out a way to grow…
Client 4: We're much more efficient, much more structured…
Client 5: Meeting our goals is easier, sharing our goals with our staff is easier…
Client 6: I also noticed, a huge improvement in my interpersonal relationships with my co-workers…
Client 7: We've increased margins, we've increased pricing…
Client 8: There's been a much better defined sense of direction…
Client 9: I think our income has increased approximately, I think about three thousand percent (3000%) I mean just, dramatically.
Barb Kyes: As I mentioned I really wanted to do something that was profound and wow was this it! We've had so much fun with this business not only by helping people, but also learning more about all kinds of businesses. In the last eight years, we've worked with over 70 different types of business in our location not to mention what ActionCOACH has around the world every day. We love what we do, we see the changes in people every day of their lives, and when they become better, we become better. I want to thank ActionCOACH for bringing me this opportunity, and that's why I love being an ActionCOACH.